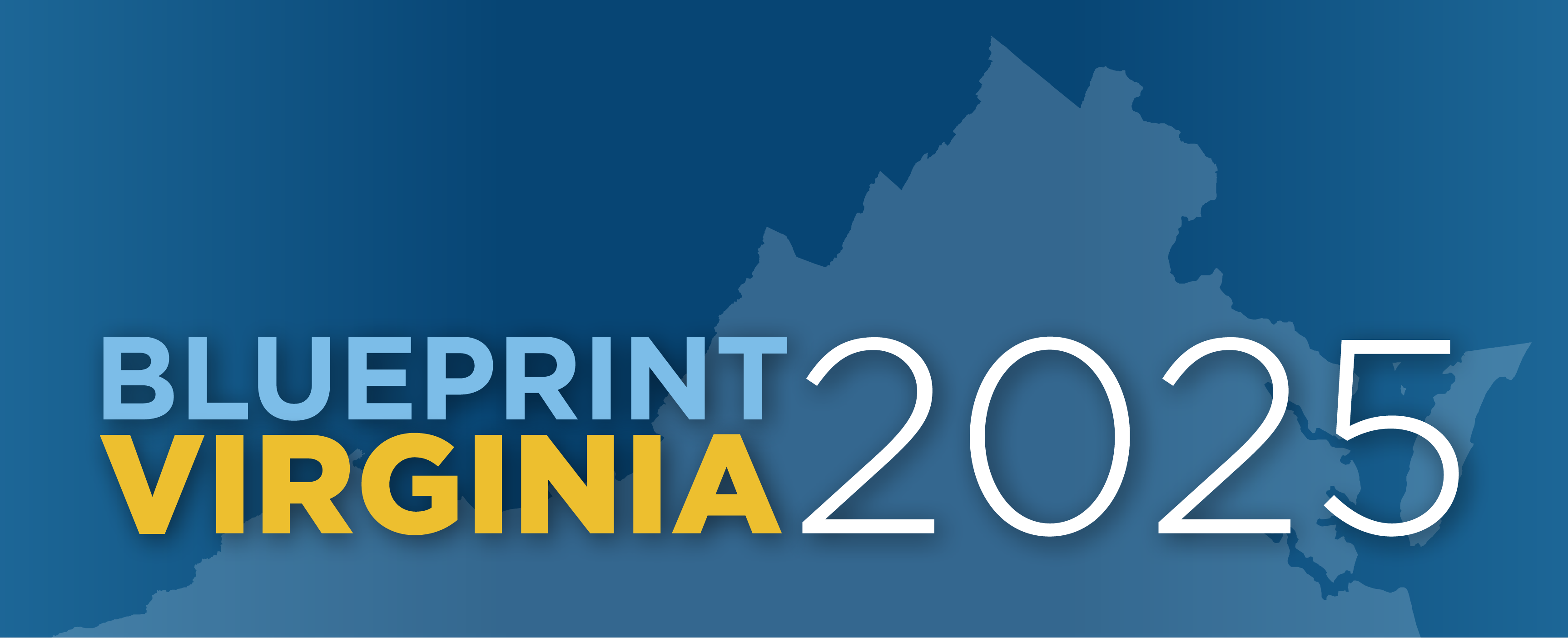 Virginia has long been blessed by a strong economy with regular recognition as the best state for business. While we have much to be thankful for, Virginia has lost its top spot in national business climate rankings in recent years. There are also areas of the Commonwealth that are not enjoying the level of prosperity experienced by others due to continued economic headwinds. We must remain committed to our efforts to foster an economic climate in Virginia that promotes business investment and growth, and positions us, once again, as the best state for business.
We are pleased to share with you Blueprint Virginia 2025, an update to the original Blueprint Virginia that was adopted in 2013. Blueprint Virginia is a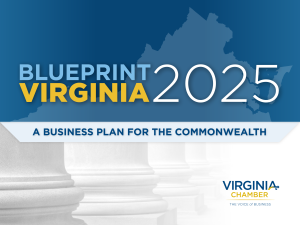 comprehensive initiative that provides business leadership, direction, and long-range economic planning for Virginia. During the past 12 months, we engaged business and community leaders from around the Commonwealth to build an action plan for strengthening Virginia's economic competitiveness and getting Virginia back to the top of business climate rankings. More than 6,000 leaders participated in this process through an electronic survey, regional briefings, strategic partnerships, Industry Council meetings, and the Virginia Chamber's signature annual events.
We would like to express our deep gratitude to the many organizations and individuals who contributed their leadership, insight, and support to Blueprint Virginia 2025. It has been our honor to provide leadership in developing this action plan. We look forward to working with public policy leaders to implement the goals and recommendations outlined here. Working together, we can help elevate prosperity in every part of the Commonwealth and make Virginia the best state for business once again.
To view Blueprint Virginia 2025, click here.
---
---

To view the original Blueprint Virginia, click here.