The Virginia Chamber Election Center is your resource for knowing where Virginia's statewide candidates stand on issues of economic competitiveness. During each election cycle, check in here for weekly updates of videos showing each candidate answering questions concerning various business topics. To find your candidate, click here.
Fall 2017 Candidate Questionnaires Schedule:

September 25 – Education & Workforce Development
October 2 – Taxation
October 9 – Business Climate
October 16 – Infrastructure
October 23 – Legal & Regulatory Reform
Find out what the candidates for Attorney General have to say here.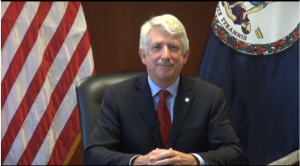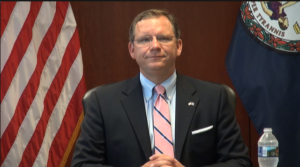 To VOTE on Tuesday, November 7, 6:00 a.m. – 7:00 p.m. (General Election)
– Register/Update Address by: Monday, October 16, 2017
– Request Absentee Ballot by mail by: 5:00 p.m. Tuesday, October 31, 2017
– Request Absentee Ballot by appearing in person by: 5:00 p.m. Saturday, November 4, 2017
Can't make it on Election Day?
– Request Absentee Ballot by mail by: 5:00 p.m. Tuesday, October 31, 2017
– Request Absentee Ballot by appearing in person by: 5:00 p.m. Saturday, November 4, 2017