2017 Virginia Workforce Conference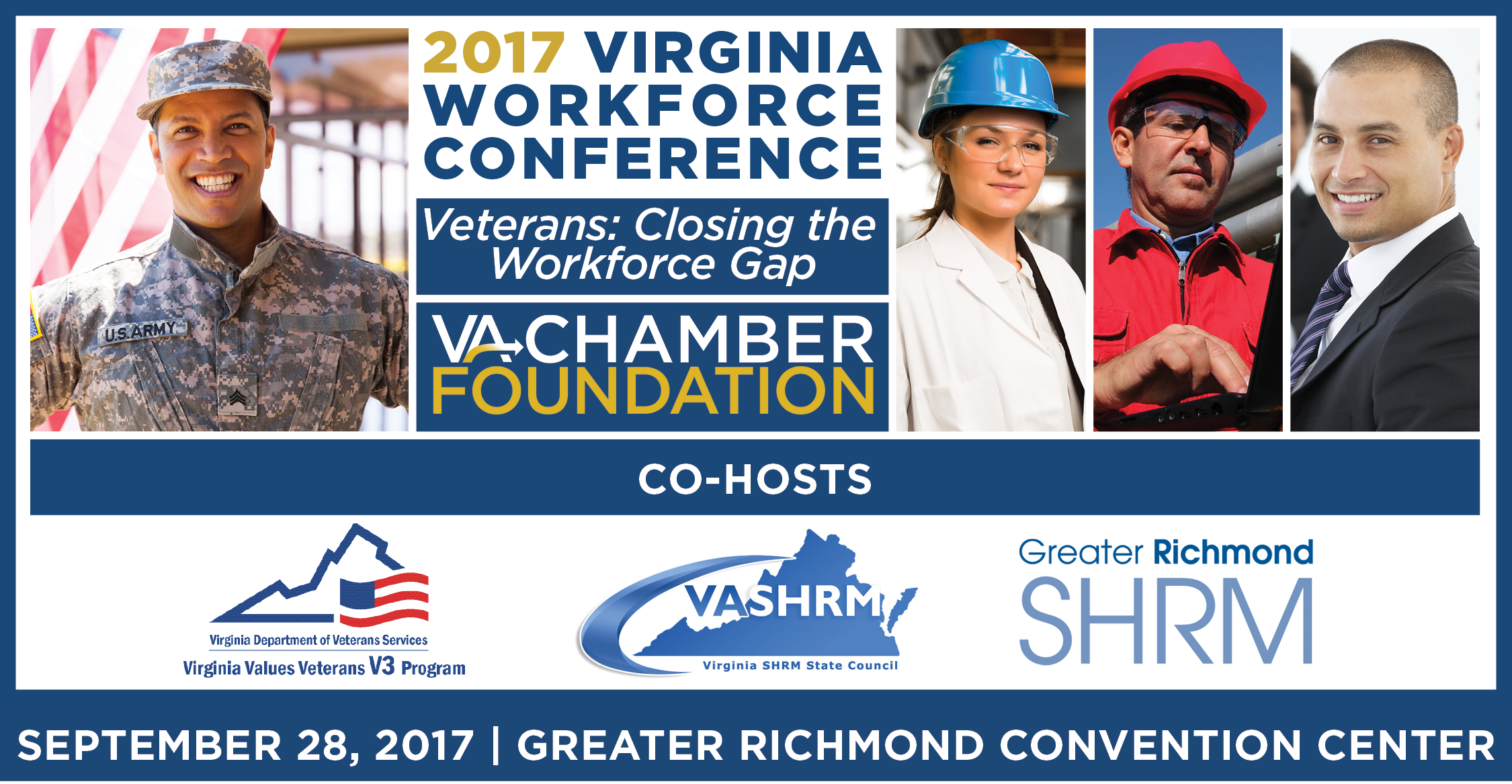 Virginia has the fastest-growing veteran labor force in the country, as well as the most veteran-owned small businesses. The 2017 Virginia Workforce Conference will bring together leading educators, employers, human resources managers, veteran groups, and policymakers to explore solutions to providing greater access to in-demand skills. This year's conference will focus on helping employers do a better job recruiting, hiring, and retaining highly-skilled veterans and translating their training to private sector employment.
The Virginia Values Veterans (V3) Program will also be presenting the 5th Annual V3 Awards in conjunction with the Virginia Chamber of Commerce Annual Workforce Conference. These awards will recognize V3-certified companies and strategic partners for their ongoing commitment to creating and increasing employment opportunities for Veterans in Virginia. Additional information for this year's V3 Awards will be available soon.
---
Registration Fee(s)
Individual Registration: $95 — Special Early Bird Rate! 
---
Sponsor(s)
Presenting Sponsor:

Presenting Bank Sponsor: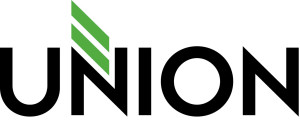 Platinum Sponsor:

Gold Sponsors:
Silver Sponsors:
Contributing Sponsor:
---
Sponsorship Opportunities
Platinum Sponsor – $10,000
Opportunity to participate in a session
Company listed as a Co-Sponsor on all promotional materials
20 event registrations
Signage at the event / Company logo on website
Company logo on cover of event program
Display table in pre-function/networking area
Signature Sponsor – $7,500
Opportunity to participate in or introduce a session
15 event registrations
 Signage at the event
Company logo on website
Company logo on cover of event program
Display table in pre-function/networking area
 Signature Morning Networking Sponsor – $7,500 (one slot)
Individual recognition from the podium
Brief remarks during the program opening
15 event registrations
Individual signage at the event
Company logo on website
Company logo on cover of event program
Display table in pre-function/networking area
Signature Networking Break Sponsor – $7,500 (two slots)
Individual recognition from the podium
Brief remarks from the podium before break
15 event registrations
Individual signage at the event
Company logo on website
Company logo on cover of event program
Display table in pre-function/networking area
Gold – $5,000
10 event registrations
Signage at the event
Company logo on website / Company logo in event program
Display table (if space available) in pre-function/networking area
Silver – $2,500
5 event registrations
Company name listed on website
Acknowledged from the podium
Listing in the event program as a sponsor
Signage at the event
For additional questions, please contact:
Karen Surmacewicz, VP, Membership & Event Management, k.surmacewicz@vachamber.com or 804-237-1452
Lindsay Borge, Director of Events, l.borge@vachamber.com or 804-237-1453
---