2018 Chamber Day / ODA Legislative Reception
CHAMBER DAY AT THE CAPITOL
9:00 AM – 2:00 PM
Chamber members and Chamber of Commerce executive from across the Commonwealth will convene in the Capitol city for briefings from Virginia's top government leaders.
Speaker information coming soon!
---
OLD DOMINION ASSEMBLY
LEGISLATIVE RECEPTION
6:00 PM – 8:00 PM
Join more than 600 guests at one of the premier events on the legislative social calendar!
---
Sponsor(s)
CHAMBER DAY AT THE CAPITOL
Presenting Sponsor:

Presenting Law Firm Sponsor:


Signature Sponsor:

ODA LEGISLATIVE RECEPTION
Signature Sponsor: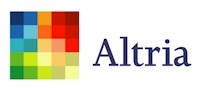 Gold Sponsors:
Silver Sponsors:
Bronze Sponsors:
Contributing Sponsors:

---
Sponsorship Opportunities
 CHAMBER DAY AT THE CAPITOL
Contact Lindsay Borge at l.borge@vachamber.com for details.
ODA LEGISLATIVE RECEPTION:
$2500 GOLD SPONSOR LEVEL
15 tickets to the event
Signage with company logo at the event
Recognition in all printed materials about the event
Recognition on the Virginia Chamber website home page
Recognition from the podium at the Virginia Chamber Annual Meeting
Special Recognition in confirmation letter to all members of the General Assembly on the day of the event
$1500 SILVER SPONSOR LEVEL
10 tickets to the event
Signage at the event
Recognition in all printed materials
Recognition on the Virginia Chamber website home page
Special recognition in confirmation letter to all members of the General Assembly on the day of the event
$850 BRONZE SPONSOR LEVEL
6 tickets to the event
Signage at the event
Recognition in all printed materials
Recognition on the Virginia Chamber website event page
$500 CONTRIBUTING SPONSOR
2 tickets to the event
Signage at the event
Recognition in all printed materials
Recognition on the Virginia Chamber website event page
---